Das COMEBACK KID wird seinem Namen gerecht und ist endlich zurück. Mit dabei haben die Hardcore-Helden einen neuen Song namens "No Easy Way Out", zu dem es auch gleich ein gelungenes Video gibt.

---
Comeback Kid, einer der größten Namen im modernen Hardcore, haben den rasanten, rifflastigen Banger "No Easy Way Out" veröffentlicht. Der Track, der in Winnipeg, MB im Private Ear Recording Studio aufgenommen wurde, ist die erste neue Originalmusik der einflussreichen Hardcore/Punk-Band seit ihrem 2017 erschienenen Album Outsider. Hören Sie sich "No Easy Way Out" HIER an:
Sänger Andrew Newfeld erzählt:
"This was an attempt to conjure up an edge of your seat rhythm that stays the course but builds intensity the whole way through until the end. "The feeling of looking over your shoulder and running for dear life. This is a stomper hardcore tune with a pummeling pace. When you're pushed in a corner, there's no easy way out!" 
Begleitend zur Single gibt es ein altersbeschränktes Musikvideo, das von Kevin Keegan konzipiert und inszeniert wurde. Das Video zu "No Easy Way Out" ist ein fesselnder, komödiantischer Mini-Thriller, in dem die Band von einem Psycho-Kidnapper in einem Wald im Westen Kanadas gejagt wird, und unterstreicht das Gefühl des Tracks, fliehen zu müssen, aber auch die Erkenntnis, dass dies schwieriger sein könnte, als es scheint.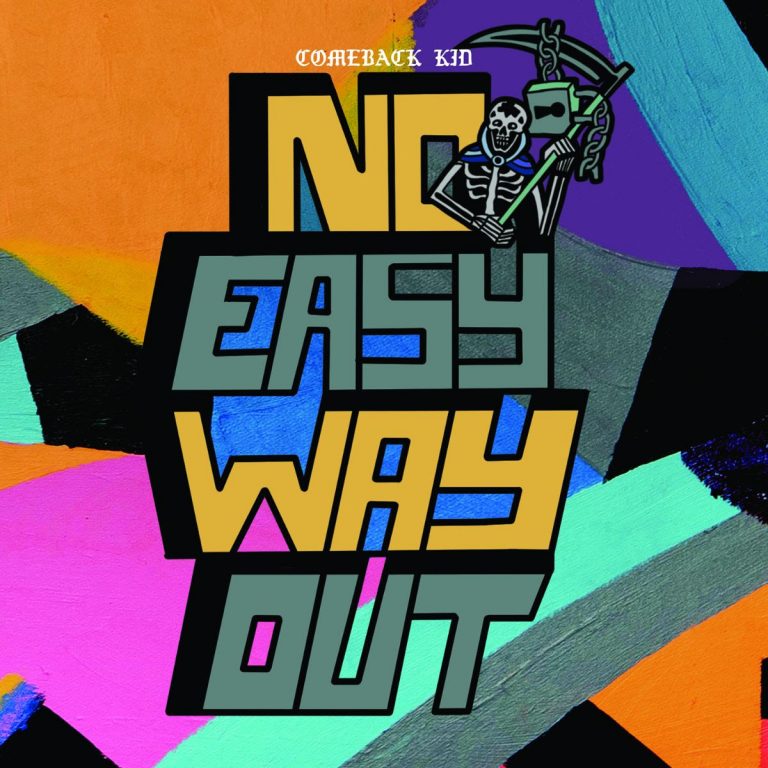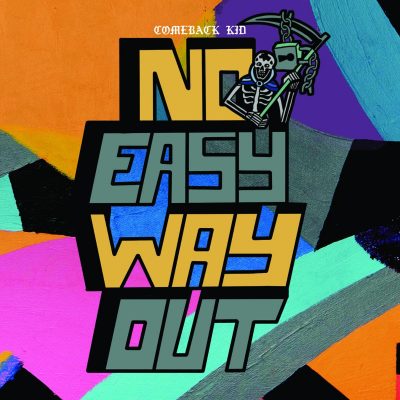 COMEBACK KID European Headline Tour 2022
w/ BE WELL, DEVIL IN ME, SCOWL
19.01.22 Germany Berlin @ Hole44
20.01.22 Germany Hannover @ Faust
21.01.22 Germany Bochum @ Matrix
22.01.22 Germany Karlsruhe @ Weisse Rose
23.01.22 Netherlands Utrecht @ Tivoli Pandora
24.01.22 UK Bristol @ Fleece
25.01.22 UK Birmingham @ Mama Roux
26.01.22 UK Leeds @ Key Club
27.01.22 UK Manchester @ Rebellion
28.01.22 UK London @ The Dome
29.01.22 Belgium Hasselt @ Muziekodroom
30.01.22 France Paris @ Gibus
31.01.22 Switzerland Wil @ Gare De Lion
01.02.22 Italy Milan @ Circolo Magnoilia
02.02.22 Germany Munich @ Backstage
03.02.22 Czech Rep Prague @ Futurum
04.02.22 Germany Leipzig @ Conne Island
---