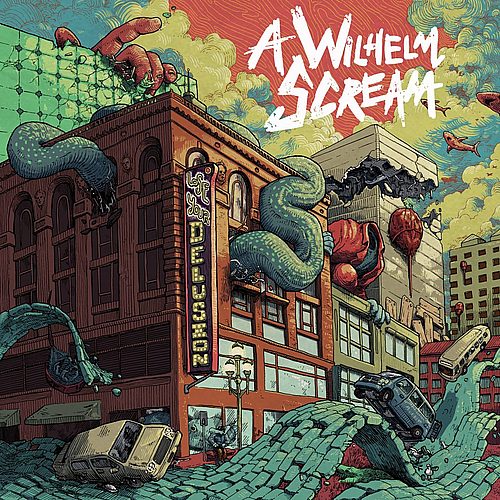 A WILHELM SCREAM
Lose Your Delusion
(Hardcore | Skatepunk)
---
Release: 15.04.2022
---
Da haben sich die Kanadier A WILHELM SCREAM aber wahrlich Zeit gelassen mit einer neuen Platte, denn "Partycrasher" ist wirklich schon 2013 erschienen, und ihr inzwischen fast als legendär zu bezeichnende Albumtrio "Mute Print", "Ruiner" und "Career Suicide" sind gar schon Mitte der 2000er in recht raschen Abständen erschienen.
Aber keine Sorge, das Quintett hat so rein gar nichts verlernt über die Jahre; im Gegenteil!  Durch deren bis zur Pandemie unermüdliches Touren, haben sie sich eine beeindruckende musikalische Souveränität erspielt und bannen diese scheinbar mühelos auch auf "Love Your Delusion". Nach einem knapp zweiminütigen Intro treten sie auf "Acushnet Avenue At Night" das Gaspedal in gewohnter Manier durch, sprich melodischen Hardcore-Punk, der gerne auch mal in Richtung Skatepunk abbiegt und vor Energie und Spielfreude nur so strotzt. Die besonders in Songs wie "GIMMETHESHAKES" oder dem wütend dahin rasenden "Apocalypse Porn" hervorsticht, und somit großartigen Nachschub für die Setlists der Herren, die für ihre schweißtreibenden Liveshows berüchtigt sind, darstellen.
Trotz der Geschwindigkeit stellt sich aufgrund des Händchens für Songwriting und der Gesangsleistung von Fronter Nuno Pereira niemals Monotonie oder Langweile ein, im Gegenteil die Platte macht vom ersten Ton an gehörig Spaß und versprüht ordentlich positive Energie.
Abschließend bleibt zu sagen; "Good to have them back" Denn das – sehr – lange Warten hat sich gelohnt, A WILHELM SCREAM legen mit "Love Your Delusion" wohl ihr bis dato stärkstes Album, der inzwischen eigentlich schon beachtlichen Karriere vor, und werden wohl mit diesen Silberling ihre Anhängerschaft deutlich vergrößern können.
---
Tracklist "Lose Your Delusion":
1. Acushnet Avenue at Night
2. The Enigma
3. GIMMETHESHAKES
4. …And Big Nasty Was Its Name-O
5. Yo Canada
6. Figure Eights In My Head
7. I'm Gonna Work It Out
8. Apocalypse Porn
9. Be One to No One
10. Lose Your Delusion
11. Downtown Start II
Gesamtspielzeit: 33:58
---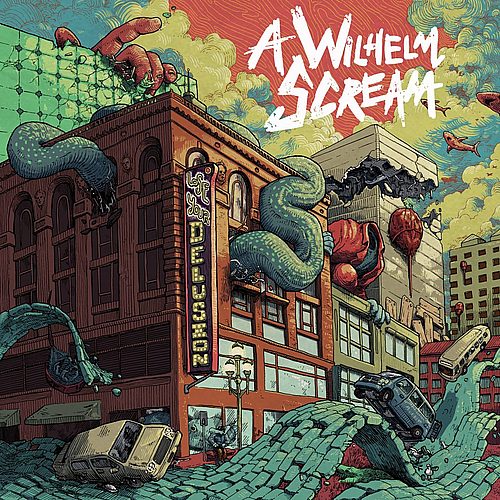 A WILHELM SCREAM – Lose Your Delusion
Line Up
Nuno Pereira (Vocals)
Trevor Reilly (Guitar, Vocals)
Jason Milbank (Lead Guitar)
Brian J. Robinson (Bass)
Nicholas Pasquale Angelini (Drums)