AFTER THE FALL aus Alabany, New York ist ja schon seit knapp 20 Jahren aktiv und bringt nun knapp zwei Jahre nach ihrem letzten Album "Resignation", welches dem schon verdammt starken "Dedication" folgte, nun auf SBÄM Records ihr inzwischen sechstes Studioalbum, das wie sollte es auch anders sein wieder mit einem einzelnen Wort, nämlich wie könnte es passender sein gerade, "Isolation", betitelt ist.
Und wie schon von den vorherigen Alben bekannt, macht die inzwischen zum Quartett angewachsene Truppe keine Gefangenen und drückt von Beginn an das Gaspedal ordentlich durch. Den Geschwindigkeitsreigen eröffnet "Ghost", und wie fast alle Songs auf den Album, hetzt auch dieser deutlich unter zwei Minuten ins Ziel. Dennoch schafft AFTER THE FALL das Kunstwerk, dass Ihnen trotz der kurzen Dauer, der Sinn für eingängige Melodien nie abhandenkommt, und sich vorallem durch die zweistimmigen Gesangsharmonien bemerkbar macht. Einzig auf "Break A Leg" macht man dann ein wenig langsamer, dennoch ist das Album mit zehn Songs nach weniger als 17 Minuten leider schon wieder am Ende.
Ein wieder großartiges wenn auch sehr kurzes Album, das aber vor Hits nur so strotzt, und wie von AFTER THE FALL quasi schon gewohnt, ordentlich Lust auf mehr macht.
---
Tracklist "Isolation":
1. Ghosts
2. Adios Amigo
3. Degradation
4. Firewood
5. Gas Money
6. Break A Leg
7. Failed You
8. Isolation
9. Smashed State
10. Mileage
Gesamtspielzeit: 16:57
---
www.facebook.com/Afterthefall518
www.afterthefall518.bandcamp.com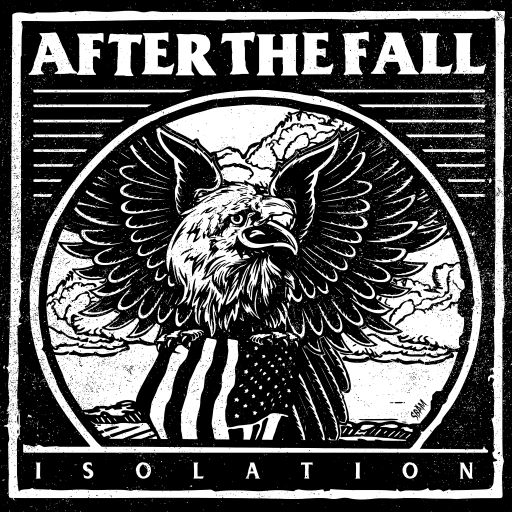 AFTER THE FALL – Isolation