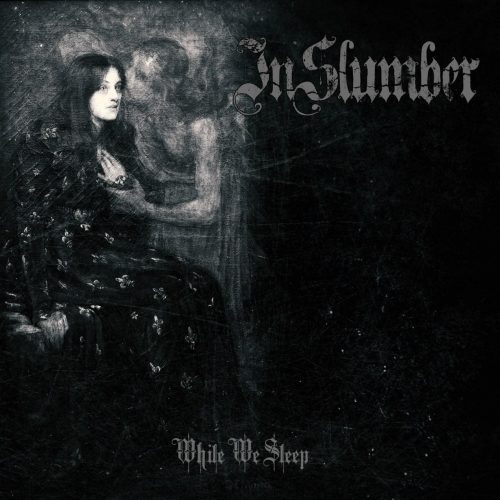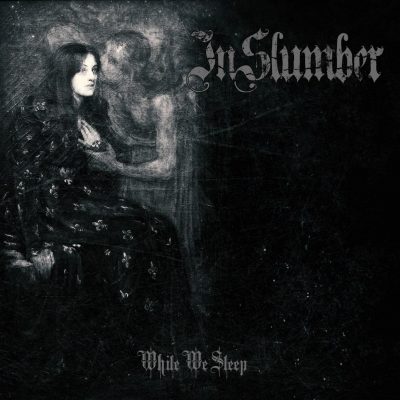 IN SLUMBER
While We Sleep
(Melodic Death Metal)

---
Label: War Anthem Records
Format: (LP)

Release: 01.07.2022
---
Man möchte meinen Wolfgang Rothbauer sei seit seinem Umzug nach Deutschland mit den dort ansässigen Death Metal Kalibern PURGATORY und MUSICAL MASSACRE mehr als gut ausgelastet, zumal er ja auch noch THIRDMOON, von denen es 2018 das Album "Terrarum Exuviae" gab sowie SILENCE AFTER CARNAGE, REEK OF MARTYR und OLEMUS in der Hinterhand hat. Trotzdem hat er nun die Linzer Kultband IN SLUMBER wieder ausgegraben und führt uns nach 13 Jahren Studio-Pause mühelos zurück in die Melodic Death 90er.
Gemeinsam mit Drum-Monster Flo Musil (u.a. AGRYPNIE, THE NEGATIVE BIAS oder THEOTOXIN) gibt es ein druckvolles, brutales, aber auch melodisches Death Metal Werk das sich an frühen IN FLAMES, DRAK TRANQUILLITY oder SOILWORK orientiert, aber auch hier, wie schon immer einen gewissen eigenen Drive mitbringt. Leichte Black Metal Einschläge und der Verzicht auf cleane Vocals geben dem nun vierten Werk "While We Sleep" gut Durchschlagskraft, die technisch versierten Riffs und das präzise, aber doch ruppige Drumming geben IN SLUMBER auf jeden Fall ihren ganz eigenen Charme und für  Abwechslung und Tiefgang ist ebenfalls gesorgt. Wenn auch "Parasomnia" mühelos auf IN FLAMES' "Colony" Platz gefunden hätte, lockern interessante cleane Gitarrenparts auf, "Sleep Paralysis" wechselt zwischen intensiven Gitarrenwänden und wüstem Geknüppel und der abschließende Stampfer "A Moral Of Strain" schafft es auch in unter 90 Sekunden ausdrucksstark alles gesagt zu haben.
Dazu kommt, dass die Produktion zwar recht druckvoll und transparent aus den Boxen schallt, aber doch recht roh und ruppig ausgefallen ist. So zeigt sich Wolfgang, der gekonnt in verschiedensten Facetten brüllt, keift und grunzt, aber auch mal flüstert, weiterhin dem Untergrund und einer gewissen Authentizität verbunden.
Somit bekommen auch dieses Mal Fans des Schaffens von Wolfgang die Vollbedienung, denn das vierte Album macht genau da weiter, wo "Arcane Divine Subspecies" 2009 aufgehört hat.
---
Tracklist "While We Sleep":
1. Clairvoyance
2. Stillborn
3. Parasomnia
4. The Lake Of Visions
5. Sleep Paralysis
6. Manacle Of Dogma
7. The Demon Whispers
8. Subconscious Scars
9. A Moral Of Strain
Gesamtspielzeit: 36:17
---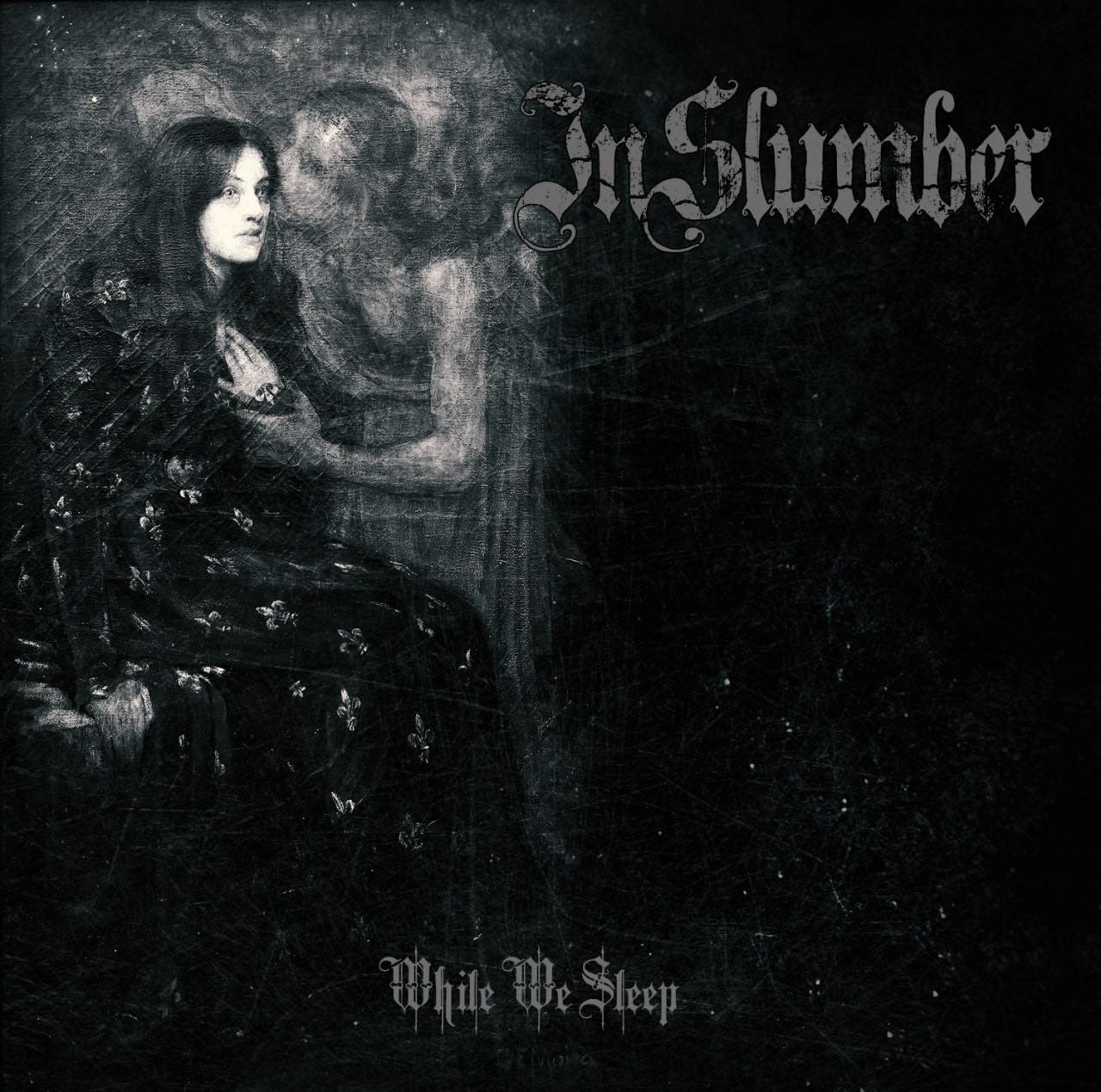 IN SLUMBER – While We Sleep
LineUp:
Wolfgang Rothbauer - Vocals, Guitars, Bass
Flo Musil - Drums