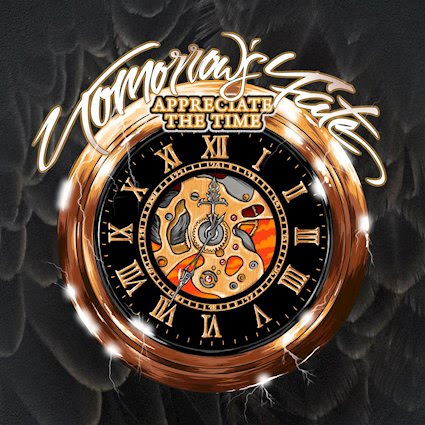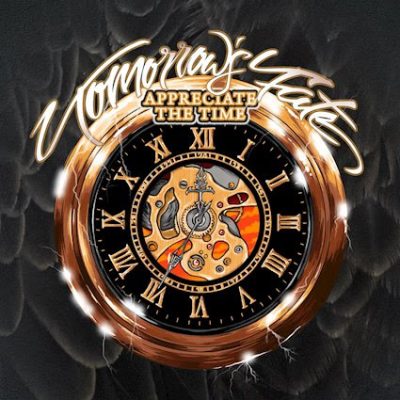 TOMORROW'S FATE
Appreciate The Time
(Hard Rock | Alternative Rock)
---
Release: 05.08.2022
---
Nicht weniger als "die Herrschaft über den Rock" bzw. dessen Schicksal bestimmen wollen steirischen Newcomer von TOMORROW'S FATE. Etwas Größenwahn sei ja im Rock-Genre noch erlaubt!
Erst im vergangenen Jahr zeigten die Herren aus der Steiermark ihr erstes Lebenszeichen in Form von zwei Singles und nun folgt schon das Debüt "Appreciate The Time". Herausgekommen ist ein locker flockiges Feelgood-Rock Album, das positiv und unbeschwert wirkt, aber auch etwas sehr garage'ig, was die Produktion betrifft. Alles für das Jahr 2022 etwas zu dünn, der Gesang mit leichtem Punk-Unterton wirkt da ebenso wie die Riffs zu kraftlos, was schade ist, denn die Tracks machen an sich Spaß und gehen ganz gut ins Ohr. Da hätte man definitiv noch mehr rausholen können.
Aber wirklich stören tut das dann auch nicht, der Mix aus modern angehauchtem Rock, Alternative und der kleinen Prise Punkrock lässt so kaum Wünsche offen und tönt sowieso so, als sollte man diese vorrangig live konsumieren. Da fühle ich mich an die Linzer von DR. ROCK etwas erinnert. Und mit Songtitel wie "My Way", das den Reigen gut eröffnet, "Be Human" oder dem motivierenden "Don't Forget To Rock", erfüllen sie auch alle notwendigen Klischees, um die Hallen richtig gut zu rocken und den Zuschauern den einen oder anderen Chor zu entlocken. So soll es auch sein, denn die Tracks sollen nach der schweren Zeit dazu dienen, Probleme (zumindest für den Moment) zu vergessen.
TOMORROW'S FATE taugen mit ihrem Debüt auf jeden Fall schon mal als lokale Sensation, die auf ihren Konzerten definitiv richtig Stimmung machen werden. Auf lange Sicht und international muss da sowohl soundtechnisch als auch was die Hitkandidaten betrifft noch ein bisschen was passieren, um aus der Masse herauszustechen.
---
Tracklist "Appreciate The Time":
1. My Way
2. Fly
3. Sweet Little Honey
4. Be Human
5. Don't Forget To Rock
6. My World
7. Son Come Home
8. Way Back Home
9. Intergrity
10. Humming Birds
11. Appreciate The Time
12. I Won't Leave You Alone
Gesamtspielzeit: –
---
Band-Links: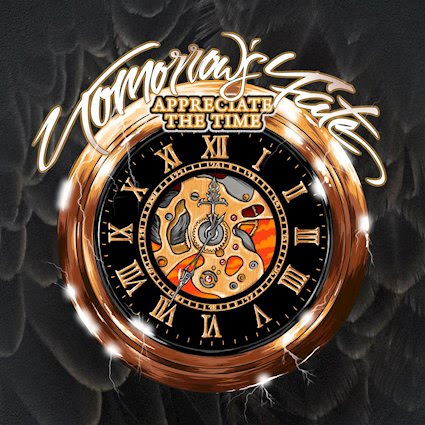 TOMORROW'S FATE – Appreciate The Time
LineUp:
Benjamin Kuenstner - Bass & Vocals
Manuel Rojak - Guitars
André Reiter - Guitars & Vocals
Manuel Wallis - Drums