Traurige Kunde: David Andersson, seines Zeichens langjähriger Gitarrist und Songschreiber von SOILWORK und THE NIGHT FLIGHT ORCHESTRA ist gestern im Alter von nur 47 Jahren verstorben.
---
Zwar wurde offiziell keine Todesursache genannten, jedoch schließen die Posts von SOILWORK und TNFO auf Suizid hin, da David anscheinend lange an Alkoholsucht und Depressionen litt.  Carl David Natanael Andersson starb mit nur 47 Jahren
THE NIGHT FLIGHT ORCHESTRA twitterten:
"Goodnight sweet doctor.
We all hope you've finally found peace. We will miss you so much. You were one of a kind and a brilliant musician. Sadly alcohol and mental illness took you away from us. It hurts so much. Our deepest condolences goes out to David Andersson's family on this difficult day. He's music will live on forever. Thank you for all the unforgettable times together. See you on the other side.
-Björn, Jonas, Sharlee, Anna, Åsa, Sebastian, John & Rasmus."
Auch über den Kanal von SOILWORK hatte man Worte gefunden:
"Heute sind wir tieftraurig, denn wir müssen die schreckliche Kunde von David Anderssons Tod bringen. Er war auf so viele Arten ein brillanter Mensch. Mehr als zehn Jahre lang war er unser Gitarrist und hatte einen wichtigen Anteil daran, die Band voranzubringen. Leider haben dich der Alkohol und psychische Erkrankungen von uns genommen. Wir werden ihn sehr vermissen und sein Erbe weitertragen. Unser tiefstes Beileid geht an seine Familie. Wir sind dir für immer dankbar für die Zeit, die wir mit dir verbringen und lachen durften. Danke, Dr. Dave. Wir sehen uns auf der anderen Seite."
Sein Freund und Kollege Björn Speed Strid, der bekanntlich Sänger und Kreativpartner beider Bands ist:
"Ich versuchte, für ihn stark zu sein und dies ebenfalls textlich auszudrücken. Manchmal wirkte es, als habe er sich in einen dunklen Raum gesperrt und den Schlüssel weggeworfen. Ich suche danach und sperre ihm die Tür immer wieder auf."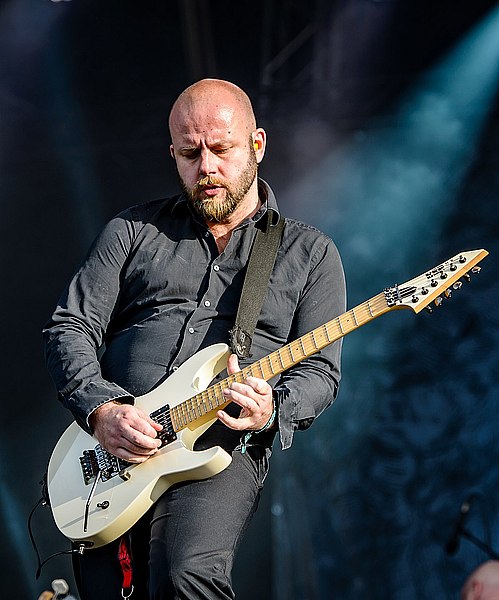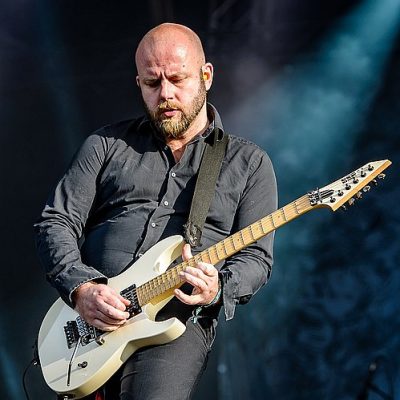 Nuclear Blast, bei denen beide Bands unter Vertrag sind, sind ebenfalls geschockt:
"When we heard about the passing of David Andersson, we were in total disbelief. We sat there in shock and simply couldn't believe it. But unfortunately, the news was true.
The news has made us and countless people around the world incredibly sad. David Andersson passed away far too young! 
David was a very cool guy, friendly, funny, easy to work with and always full of music.
We wish his bandmates in Soilwork and The Night Flight Orchestra, and his family our sincere condolences in these hard times.
David Andersson will always be remembered as a member of the Nuclear Family, and his music will live on forever among countless fans worldwide.
Thank you for the music and we hope you have found the peace you were looking for.
Rest in Power David!"
RIP David!
---
Band-Links: