This is the story of King Evagoras of Salamis…
Symphonic power metallers ARRAYAN PATH from Cyprus have been a heavily underrated band for a long time. With the latest concept album "Thus Always To Tyrants" the gentlemen could go one better. We talked to frontman Nicholas Leptos about the band's past, present and future.
---
I don't know if we have lows, I mean, I am really happy with what we've achieved…Nicholas Leptos
---
Hi guys! Congratulation to this great record! How do you feel now after the release and with the feedback from the press and fans?

Hello Max! We feel great! Reviews have been good, and we are rehearsing again after four years so we can bring these songs to a live environment.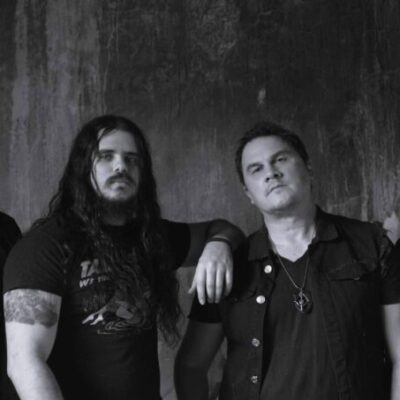 I follow your music since "Terra Incognita" and always enjoyed your records but was wondering why you didn't get the attention you deserve. I hope that will change with "Thus Always To Tyrants". Why do you think why this is the case?

Because we're not chasing after it. We don't tour, we're not out there going after festivals etc. We are comfortable with the idea of just making good music and creating a legacy. If more people know us, well that's great, but it is what it is!
You always had a kind of overall concept for the band for the music and the lyrics, so I was a little bit surprised, that this one is the first record that have an actual concept. How come and can you tell the readers what it is about?

We wanted to finally write a concept that follows a chronological order. And what better than using a story from our country's history?! This is the story of King Evagoras of Salamis, who played an important role in our region around the 5th century B.C
Where do you see the main differences in comparison to its predecessor "The Marble Gates To Apeiron"?

In 'Marble Gates' we wanted to write more hits, that's why we had shorter and simpler songs. But we couldn't write such a concept without adding more drama and orchestration. So, we didn't really force it but as we were working on the story it automatically called for more complex structures.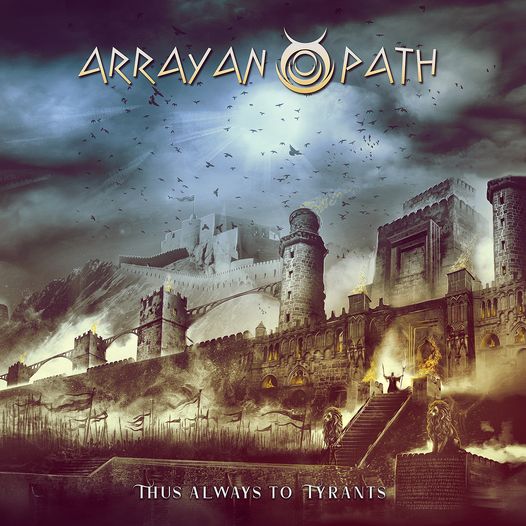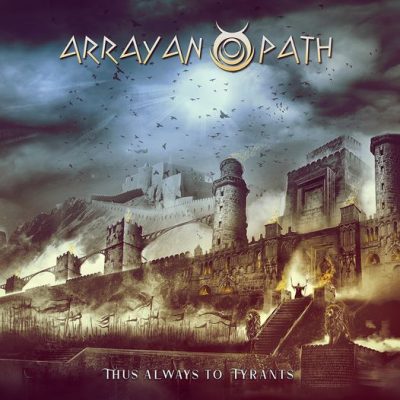 And what can you tell me about the artwork?

These are supposedly the walls of Salamis, although probably appearing more triumphant than what they really were in reality. But the walls symbolize the power of King Evagoras. The artwork was done by Giannis Nakos from Remedy designs.
You started in 1997 and much has happened in all the years. What would you call your biggest highs and lows?

First of all the music! I am proud for many songs and albums that we made. My duet with Tony Martin was also a big deal for me as he was a childhood hero. Plus, Bruce Dickinson played our song 'Open season' on his BBC show. That was awesome. I don't know if we have lows, I mean, I am really happy with what we've achieved, considering we are not running after fame and success. There might be a few songs I am not particularly fond of though. But I will not say which ones haha!
You changed your name in 2011. Can you tell the story behind that, and you only changed the name a bit, but where there discussions about switching to a completely different name?

I thought about it but decided to add something extra so that people know it's the same band. It is something we had to do, as some people were connecting our band with things we are fully against, as a band and as people.
ARRAYAN PATH started in the US, but moved (back) to Cyprus. Were the reasons for that private or band-related?

The answer is super simple. I started writing the first songs there as I was a student in university. As soon as my studies were over, I returned home. So, sorry to disappoint some people but no, we are not an American band.
What can you tell me about the metal-scene in Cyprus. Are there any mentionable bands, we should check out?

This question makes me nervous because I might leave someone out..! But from the top of my head, I can mention Mirror, Solitary Sabred, Blynd, Rust X, Oneirism, Winter's verge, Astronomikon etc
Do you have plans to tour in 2023 or visit festivals?

We are planning to visit Athens in Spring and play a few local shows, but we will discuss any offer we have.
Thank you very much for this interview and I wish you all the best with the new records. Hope to see you soon on tour! Do you have anything left to say?

Thank you for this interview! We hope you enjoyed our album! Play it loud!
---
Band-Links: