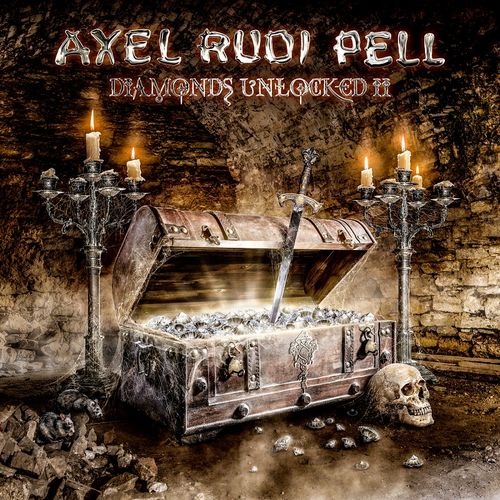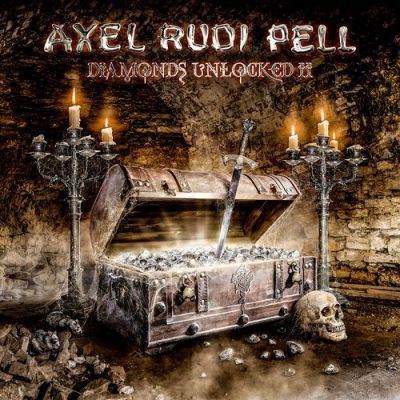 AXEL RUDI PELL
Diamonds Unlocked II
(Hard Rock)
---
Release: 30.07.2021
---
Geht es euch auch öfters so wie mir beim Anhören von Coverversionen? Entweder ich bin hin und weg oder das Cover ist dermaßen bescheiden, dass ich mir sofort das Original, beziehungsweise ein bessere Version zum Hören heraussuche.
Bei AXEL RUDI PELLs Nachfolger vom 2007 erschienenen Album "Diamonds Unlocked" ist es leider vorrangig das zweite, oben beschrieben Gefühl. Pell hat die diversen Lockdowns genützt und seine Langeweile mit dem Umkomponieren und Einspielen von einem zweiten Cover-Album bekämpft.
Technisch natürlich ausgereift, aber irgendwie auch etwas ausgelutscht. Und so kommt beim Hörer nachträglich Langeweile, oder der Wunsch sich sofort das Original reinzuziehen auf. Mir ging es so bei den Versionen von "Lady Of The Lake", "There Is Only One Way To Rock" und "Room with A View". Pell drückt allen Songs seinen Stempel auf, soll er ja auch, aber das macht das ganze zum faden Einheitsbrei. Ganz schlimm für mich war es bei "I Put A Spell On You" im Original von SCREAMIN' JAY HAWKINS, aber die unvergesslichste Version stammt wohl von CREEDENCE CLEARWATER REVIAVL. Auch für Pell die beste Coverversion diesen Songs, umso trauriger, dass er sich nicht dann mehr ins Zeug gelegt hat.
Die restlichen Songs sind teils recht entbehrlich, auch in neuer härterer Version. Und mal ehrlich, wer braucht die gefühlte millionste Version von "Paint It Black"? Ich nicht und ich befürchte andere ARP Fans wird es auch so gehen.
---
Tracklist "Diamonds Unlocked II":
1. Der Schwarze Abt (Intro)
2. There's Only One Way To Rock (SAMMY HAGAR)
3. Lady Of The Lake (RAINBOW)
4. She's A Lady (PAUL ANKA)
5. Black Cat Woman (GEORDIE)
6. Room With A View (TOM CAREY)
7. Sarah (You Take My Breath Away) (CHRIS NORMAN)
8. Rock N' Roll Queen (THE SUBWAYS)
9. Paint It Black (THE ROLLING STONES)
10. I Put A Spell On You (SCREAMIN JAY HAWKINS)
11. Eagle (ABBA)
Gesamtspielzeit: 60:30
---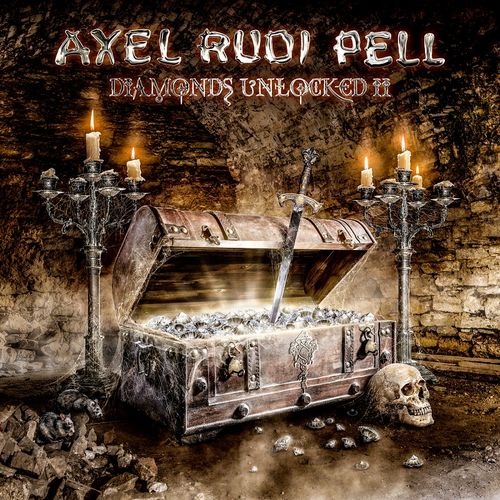 AXEL RUDI PELL – Diamonds Unlocked II
LineUp:
Johnny Gioeli
Axel Rudi Pell
Ferdy Doernberg
Volker Krawczak
Bobby Rondinelli